Hi,
Since last update (1.656 (fad6d9cea606ce889cfa8b6f23774d29ef27c870)
Changelog
) I notice this message from the sytem (more then x92 now!) "The service 'lfd' on server "mydomain.net" is currently down". I try to restart it Dashboard>Show Services>lfd (Clcik + then Restart ) I got this :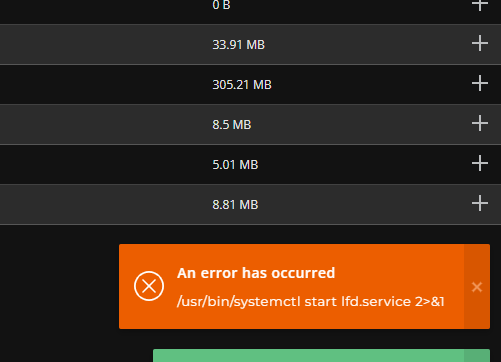 What this mean and what I should do ?
Want just to mention that we dont use the directadmin Firewall, we use another system already.
Last edited: