What I do is go to the domain settings and then click the "PHP settings" button.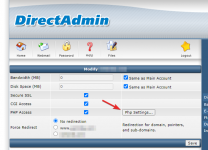 I then change memory_limit from 128M to 256M and click "Save". After that the page shows me the red outlined part that the memory limit has been overriden.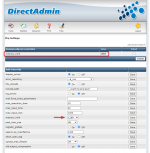 Now I expect the memory limit from phpinfo() says 256M instead of 128M, but it still says 128M. I restarted PHP-FPM but the value didn't change.
What am I doing wrong here? Are these domain PHP settings not working?